High-performance innovation, project & portfolio management.
We transform and optimise your project management office (PMO) and project portfolio management (PPM) to accelerate outputs and enhance your project performance.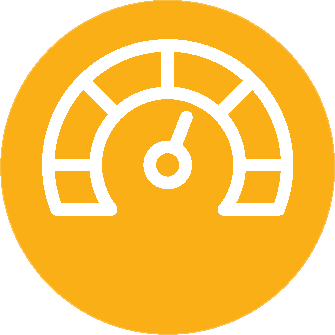 Project Management Office
PROJECT DELIVERY & ASSURANCE
Edison365 Portfolio Management
Microsoft Solution & Apps
Deliver your potential
With Consulcad, your project is managed with people, technology and processes considered at every stage, creating genuine and sustained change for your organisation.
Driven by 30 years of experience, our highly skilled project managers and consultants are with you for the whole journey – from a new idea through development, start-up and implementation to sustainable, successful business operations. Your team will utilise our tried and tested technology to build confidence, knowledge and assurance in your organisational capabilities. We empower you to reach your strategic goals, working with you to solve your diverse challenges at every step of the way. 
Ready to get started?
Project success, the Consulcad way
We build and improve your organisation
Our breakthrough solutions analyse your operational procedures and transform your biggest challenges into actionable plans. Then we adapt and develop as you continue to grow.
We offer transparent solutions
Our PMO solutions are scoped, packaged and presented in transparent tiers to ensure that we deliver the relevant results you seek.
End-to-end tailored approach
Our end-to-end service is tailored to your specific needs. We start with your objectives and drive innovation and efficiency through every step of your strategy.
Quality technology, maximum efficiency
The Edison 365 suite is our recommended technological solution. With its centralised hub for ideation and smart PPM, you gain complete visibility, control and reporting abilities.
Elevate your outputs with full oversight of your projects. 
Our Solutions
We specialise in 5 core services and will customise a team of people with the right skill set, experience and approach to work with your organisation. Unlike traditional consultants, we work alongside your team leading to skills transfer and trusted long-term partnerships.
Making innovation mainstream in your organisation happens by design, not by accident. Consulcad's practical, iterative approach helps you discover, design and build, pilot and grow an innovation culture that is right for your organisation.
Our experience in delivering sustainable PMOs with large government departments and the private sector means we understand how to design, build and operate PMOs whilst striking the balance between management and practitioner requirements.
Whether at a project, operational or organisational level, Consulcad's assurance services can give peace of mind you're on track to achieve intended outcomes and benefits.
edison365 suite is built on Microsoft Office 365 to deliver the freedom to crowdsource ideas from employees, and the method to implement them. Combining innovative award winning ideation and Portfolio Management modules, edison365 turns your good ideas into great business solutions.
As a Microsoft partner Consulcad works with clients to find the right Microsoft solution, whether you're just starting to manage project portfolio; joining the dots with your existing investment or elevating how you innovate
Enhancing project performance
Industries we work in
Consulcad has a diverse client base and our ability to tailor our services to the needs of private, government and international clients is fundamental to our approach. We have experience solving a range of problems for our customers spanning strategic, operational and project challenges.
Case Studies
We've delivered results to a range of clients across government, professional services and commercial sectors who've needed a consulting partner with our multi-disciplinary experience.
Consulcad establishes the first Virtual Project Office in Australia for the Austin and Mercy Hospital redevelopment
Consulcad provides commercial and engineering advice for Main Road's new business structure
Talk to our team about enhancing your project performance.